Challenge How You See the Patient Relationship
In April of this year, Jan Nelson, nurse manager of peri-op services at Ridges Hospital, went to the national conference of The American Society of Peri-anesthesia Nurses (ASPAN), and was impressed when she heard what  NY Presbyterian Hospital was doing.  With each patient, they were using a "comfort card" in peri-op services.  On the card were three simple questions that each patient was asked before they went to surgery. These questions gather information that the team can use to make patients more comfortable and enhance their overall experience.
Jan brought the idea back to her team. Her team meets every week to come up with new ideas for how to improve the patient experience, and though there are times it feels like just too much to meet each week, they have decided it is important to do so.
The "comfort card" was the first idea in some time that seemed like a really good idea, and they decided to give it a try.  They came up with their own three questions, talked to the OR staff and surgeons, and then began attaching a simple piece of paper to the front of the chart for every patient having surgery that day.  Those "Three Things" questions were:
How would you prefer to be addressed?
Is there anything we should know to help keep you comfortable today?
What is your main concern after surgery?
They review the information each Monday, and each week they find significant and actionable information on that simple piece of paper they attach to the front of the chart.  They have found not only remarkable stories, but are also seeing an improvement in their overall patient experience scores. The patients have really appreciated it, and the staff has  appreciated it too.
It has been the simplicity of the stories that really grabs people.  Some patients are concerned about positioning, or getting their glasses right away after surgery.  Others want to know what their incision will look like, or what their "new" hip looks like.
The patients notice that the staff is paying attention to little things that matter to them, and that mean a lot.  Jan says,  "Out of all the attempts we have made to identify a meaningful focus [on the patient experience], this has been the simplest, and the most meaningful for staff. By reviewing individual patient concerns we speak more to the heart. People see value in honoring the patients' story-and are willing to participate when they can see the value."
You can use these same questions for your own patients.  Or come up with your own.
What is your compelling idea that will improve the patient experience?
If you want to know more about how the staff at Ridges was able to implement their "Three Things" process you can call or email Jan Nelson (contact info in Outlook) – she'd be happy to tell you more!
Read More Communication Posts: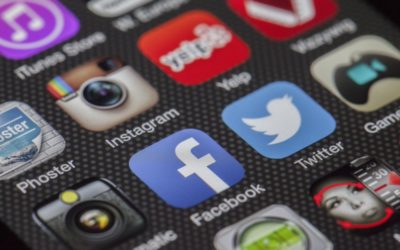 According to the statistics portal Statista.com, 81% of the US population used social media in 2017. That's a lot of people logging on to Facebook, posting on Snapchat, messaging on LinkedIn, and "liking" on Instagram. With social media being part of so many people's...