Communicating Positive and Challenging Messages: Delivering the Message
In the last post, you learned how to create a message to deliver either positive or challenging information.  Now it's time deliver the message and ensure the information is received.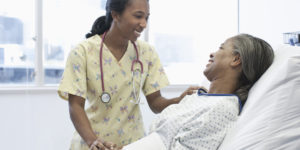 We all hear the information through our filters – expectations, hopes, past experiences, and fears. Keep in mind that we also provide information through our own filters.  This can lead to confusion and a disconnect between what you say and what other hear.  You may be providing good news to a patient at the same time you have experienced a negative event.  Preparing your delivery is key step towards effective communication.
Preparation:
Review your preparation answers and revise if needed.

For patient care providers, if the situation involves a negative occurrence, you must follow the policy.

Practice delivering the information.

If the message has a lot of components, practice with a peer and have them tell you what they hear.
Pay attention how your emotions impact the delivery.

When you are ready to have the conversation, make sure you have enough time and a private space.
Delivery:
As you deliver the message, pause frequently to give the other person time to respond. After key points, ask if there are questions.
Pay attention to the other person's reactions. Do they need time to absorb the information?  To cry, to celebrate?
For more complicated messaging, it is helpful to have the person let you know what they heard.
Afterwards:
After you have provided information, answers and support, ask what else you can provide or help them with.
At the end of the conversation, acknowledge their emotions, repeat the actions they need to take and the ones you will take, along with the timing of those actions. It is helpful to write this information down.
When you have to provide difficult news to patients or family members, follow these additional steps provided in the video in this video:  Delivering Bad New by Irish Hospice:
Read More Communication Posts: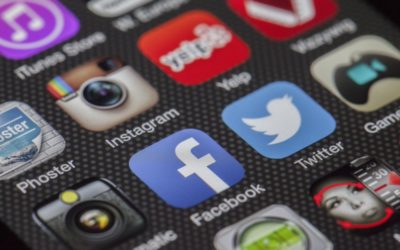 According to the statistics portal Statista.com, 81% of the US population used social media in 2017. That's a lot of people logging on to Facebook, posting on Snapchat, messaging on LinkedIn, and "liking" on Instagram. With social media being part of so many people's...