Cross Cultural Communication: Hmong
The Hmong have brought their unique language, cultural and spiritual practices to Minnesota since their arrival in the US in the 1970's. Even though it has been close to 40 years, healthcare providers still need to understand the cultural importance that the Hmong hold in order to provide Culturally Competent Care Services to our Hmong patients-both foreign-born and new generations.   According to 2010 US Census, Hmong population in Minnesota is more than 66,000 (an increase of 46 percent-45,443 in 2000). Due to improved socio-economic status changes among new generations, suburban counties such as Washington and Anoka counties have added its Hmong residents over the years.   At Fairview Medical Group, we have a higher Hmong patient population at the Brooklyn Park, Andover and Fridley clinics.
Language & Culture: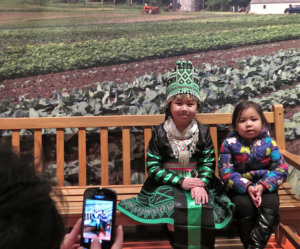 Compared to Somali patients, in general, language assistance for Hmong patients have declined over the years.  This is due to the acculturation process of first and second generations that have grown up learning English and Western based medical practice.  It is not unusual for the children to be the "interpreter" for their parents or grandparents.  The caveat is that the younger generations may not understand enough Hmong to translate appropriately to their elders so it is important to simplify any medical jargon and obtain a medical interpreter if there is any concern that the information is not understood.  In addition, many elderly Hmong patients will still use metaphor when expressing their sickness and this can be difficult for healthcare professionals to understand without a professional interpreter.
Roles of family, clans and the religious leaders:
Family

In traditional Hmong families, the father is the head of the household and often he will make the decision regarding medical treatments.  This may involve consultation with elders of the family, religious leader – either shaman or the pastor if Christian, and the clan leader for difficult medical circumstances.  The women are responsible for taking care of the children and the home.  The oldest son will become head of the family if he is of age if the father has passed away.  Elders are respected by all members of the family and their opinion is highly valued.  It is not uncommon for mothers to decline treatments in order to confer with the husband.
New generation families in Minnesota will likely have more gender and power balance between husband and wife.  Hmong women have entered the workforce and professional careers, attaining respect in the community for their professional roles in addition to their role of being a mother and caretaker of the family.   As the Hmong have become more acculturated, their acceptance of Western based medical treatment recommendations have been easier and women will now make some of the medical decisions for their family members also.

Clans:

Clans are important part of Hmong culture and they will trace their ancestral lineage back to when the clan still lived in China.  There are over a dozen clans; the largest are the Yang, Vang, and Xiong.  Hmong families tend to be large and extended; the entire clan is "family." A Hmong man stays in his clan for life, but when a woman marries, she will then belong to her husband's clan.

Clan Leader:

Each clan has a leader, again due to traditional hierarchy, a male leader.  All adult members of a Hmong clan can select their leaders; a leader must be deemed honest, respectful, and capable of making wise decisions.  The leader helps the family make important decisions whenever there is a significant event, such as a divorce, critical illness, or death in the family.  In regards to medical care, if a patient is to undergo a complicated surgery with significant risk, medical treatments with hospitalization that are complex, or requiring a decision for withdrawal of treatment (DNR/DNI), the family will need to confer with the clan leader to come to a shared decision.

Religious Leader:

A clan leader is often assisted in decision-making by a religious leader called a shaman. A shaman performs certain rituals for spiritual healing, especially when patients have suffered poob plig, or soul fright.  The ritual is to help restore the lost soul to help the sick individual to get better.  Shamans are chosen by the spirits and have to undergo training by other shaman.  They are an important part of the Hmong culture and its community and are highly respected. 
Verbal Communications:
In general, Hmong may not be comfortable asking questions and speaking up to authority figures like physicians and care providers.
Some foreign-born older generations will communicate by using metaphor and telling a story in answer to a question.

Asking questions and clarification is very important for care providers in addition to attentive listening.
Providers should ask if it is okay to call her by her first name or if she has a preference to how she is addressed.
Non-Verbal Communications:
Listening & eye contact:  Hmong people tend to listen attentively and intently to healthcare professionals.

Some elder foreign-born generation will often avoid direct eye contact since it is rude in their cultural teaching and will usually have a story answer to a query from the provider.

High context communication is vital among elders and they will interpret tone of voice and body languages.

Touching the head is often considered threatening or offensive, as most of the Southeast Asians (Thai, Cambodian, Laotians, Burmese, Karen) believe that it is the most sacred part of the body.

Nodding does not necessarily mean understanding or agreement as this is more a sign of respect.
Communication Tips:
Influences of Buddhism and animism
Family oriented. Hierarchical with father/eldest son being head of household and main authority.
May not ask questions about treatment or care due to fear and respect to authoritative figures, including care providers.
Touching the head (including a child's) is often considered threatening or offensive, as most of the Southeast Asians believe that it is the most sacred part of the body. Ask permission first.
Eye contacts might be avoided.
Pointing or beckoning with an index finger is considered to be a sign of disrespect.
Nodding is not necessarily agreement. Teach back communication method is the best way to communicate messages.
A quick and easy learning tips: Some Hmong phrases -greetings, thank you and etc. are available at ( Link).
Source: Distilled from Developing Cross Cultural Competence, by Lynch  & Hanson, and personal experience.
(*The book The Spirit Catches You and You Fall Down is an excellent resource for understanding the clan dynamics in healthcare situations involving a sick child.)
Prepared by: Myat T.Tun|Equity & Inclusion dept and Dr. Kang Xiaaj, MD| Fairview Eagan Clinic
Read More Equity & Inclusion Posts: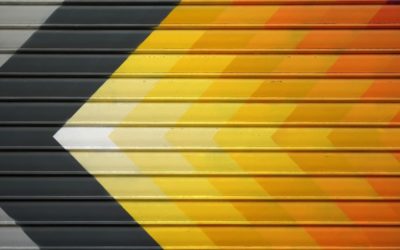 Is our culture more negative than it has ever been? If you have watched the news or been on social media in the last few years, it seems that some people have been emboldened to say and do disrespectful things to others based on their race, religion, sexual...