September is Deaf Awareness month, an excellent opportunity to learn more about patients we serve who have hearing loss. Healthcare can be intimidating and frustrating at the best of times, add in barriers to communication and the stress is multiplied.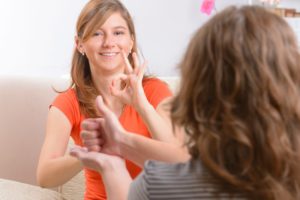 Our patients who have hearing loss fall into a wide spectrum of communication needs, all of those needs can be met with understanding and compassion from the health care team. It is also important to understand that hearing loss is not the same for any one individual.
Deaf Awareness month celebrates the end of the spectrum that falls within the Deaf Community, a rich cultural group who share common language, value system, cultural norms, life experiences, and traditions. These individuals would consider themselves culturally Deaf.  While there are over 270 documented signed languages worldwide, American Sign Language is the common language used by individuals who are Deaf in the United States.  During this month, the community showcases their Deaf Pride and educates the majority hearing culture about Deaf Culture.  In the resource list below, you will find resources and video links that celebrate the community and members within.
Interactions with the hearing community can be challenging. Below you will also find a link to videos made by the Deaf Community illustrating challenges faced by individuals who are Deaf living in a society dedicated to aurally based communication.
Some of our patients who use Sign Language to communicate may not consider themselves a part of Deaf Culture, but view their deafness as simply a hearing loss.  Furthermore, patients on this part of the spectrum may choose a different method of visual communication.  They may instead choose to use (CART) services, closed captioning in real time.
A person who is Deafblind is defined as having a dual sensory loss that interferes with the ability of a person to function effectively in the "hearing-sighted" world. This term does not necessarily mean total lack of hearing and vision. Language needs vary for people who fall within this area of the spectrum. They may need a tactile proficient ASL interpreter along with other accommodations.
Some of our patients would consider themselves Hard of Hearing. Persons falling on this side of the spectrum may or may not use American Sign Language to communicate.  These individuals may have lost hearing due to age or illness later in life and need other aids or approaches to communication.
It is important to understand what part of the spectrum your patient falls under and address those needs by partnering with your patients. The following are some basic guidelines:
Transparency: Ask how communication can be improved?
Consult Language Services to identify what tools or resources are available.
Utilize Resources: communication aids will help you provide care and deliver an exceptional experience.

Do you need an Assistive Listening Device?
Would CART services be beneficial?
Do you need an American Sign Language Interpreter?
Communicating effectively with all of our patients and families is imperative to providing excellent care and experience. Fairview Language Services is here to partner with you to provide the tools and resources you need to deliver excellence in care for our Deaf patients and their families
Written by Missy Marsh, Deaf and Hard of Hearing Services Coordinator, Language Services Dept., University of Minnesota Medical Center, Fairview
Deaf Culture
Fairview's Intranet Resources
Contact: (612) 273-3780 ( available 24/7)
If it is not an urgent, can be reached by email: interpreterscheduling@fairview.org
Department of Human Services Resources
Read More Equity & Inclusion Posts: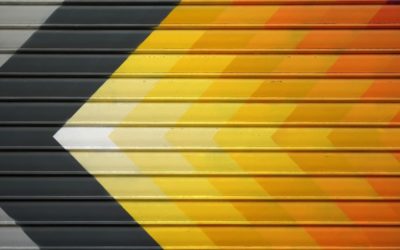 Is our culture more negative than it has ever been? If you have watched the news or been on social media in the last few years, it seems that some people have been emboldened to say and do disrespectful things to others based on their race, religion, sexual...