Due to COVID-19 we are currently not providing in-person development classes. 
When it is safe to do so, we will resume these offerings. 
Development Classes offer participants the opportunity to attend a session in person to learn from not only the instructor but also from other participants in an interactive setting.
Personal Development
Click any of the bars below to view an expanded description of the class, schedule, and location.
Effectively Managing Conflict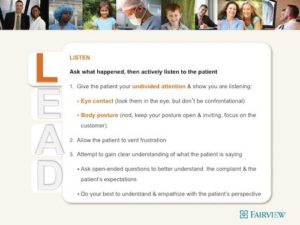 Despite best intentions, people do not always see eye-to-eye and conflict can occur. Conflict in the workplace can be unhealthy when not managed effectively. However, conflict can be healthy when used to reach a mutually-accepted resolution. Participants will gain confidence in managing conflict through discussion of models, applying techniques, and hands-on learning that applies to all levels of the organization. The Thomas Kilmann Conflict Model will be used to describe and identify appropriate conflict handling styles for different situations. Actionable tools will be provided to address both giving and receiving feedback. 
Public Speaking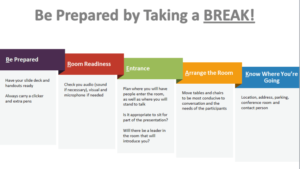 How often is someone asked to "share their thoughts" or "make a few comments" in a group setting and suddenly they become tongue-tied and speechless? Or perhaps they ramble on without making a clear point? This course is designed to help learners develop greater poise and confidence in their speech.
Learners will practice techniques that teach public speaking best practices and create a sense of preparedness. Learners will use a reliable speech model for preparing and delivering an effective presentation, both informally and formally.
Leadership Development
Click any of the bars below to view an expanded description of the class, schedule, and location.
Become an Agent of Change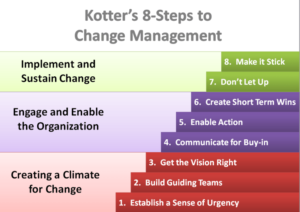 Healthcare is always changing and it's crucial for our organization to change along with it. Employees are an integral part of the organizational transformation and must learn how to be an agent of change.
In this class, participants will gain an understanding of change by learning about the stages of transition, stages of concern, and Kotter's 8 Steps to Change Management.  Participants will learn how to recognize which stages of change they are in and will create action plans to move forward with the change.   Tools and resources will be leveraged to help identify opportunities to drive change within their work and department.
Participants will apply the learning immediately to create practical action plans. They will be asked to identify their stage of transition and stage of concern.  The participant will choose one change to focus on and Kotter's 8 steps will be used to help the participant manage this change.
Build Your Cultural Intelligence


Participants will learn the four factors of cultural intelligence to enhance their capability to function effectively and inclusively when working with cultures different than their own. Participants will be expected to explore their capabilities and awareness related to how they think, feel and behave to improve their engagement in cross-cultural interactions.
Establishing a baseline related to their own Cultural Intelligence level, participants will identify tools and strategies to improve their results within their interactions and will define a plan for continued development and improvement of their own Cultural Intelligence.
This course will help employees of all levels work together to drive a healthier future. Cultural Intelligence will provide individuals with the knowledge and awareness to ensure we are building a strong culture of engagement, delivering exceptional patient care and fostering an environment for workplace excellence.
Explore Practical Leadership Practices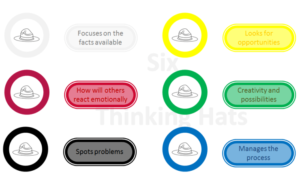 Participants will learn tools and a specific structure for decision making, engaging stakeholders and excelling at messaging. Participants will be expected to practice the tools and applying them to different situations, identifying which tool would be best used in different situations.
Participants will demonstrate the ability to use three practical tools in their daily work in all parts of the organization.  These tools will be used when making decisions, collaborating and communicating key messages. This class supports the 3 E's by providing consistent tools and methods that directly impact workplace excellence, resulting in a greater patient experience and higher engagement.  It supports the focus of consistency across the system as well as efficient and effective practices.
Improve Your Leadership Presence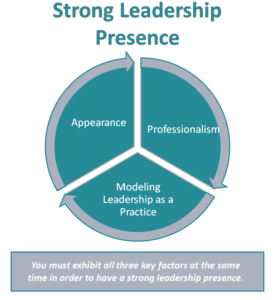 Whether you are a formal leader or not, there are moments in your career when you need the skills and behaviors to influence, inspire and drive change. Whether you want to maximize your current talents or gain insight into what leadership presence is and isn't, then this course is designed for you. Expect the session to provide tangible tools and techniques to offer you long-term success on strengthening your leadership presence, which ultimately translates to people seeking to align with your vision and approach.
This is an interactive and experiential learning course intended to challenge your thinking about leadership presence. You will practice what you learn in a "live" setting. Participants will be asked to discover what is possible beyond their current mindset on what gives a leader credibility and long-term personal effectiveness.
Participants will demonstrate the ability to foster 3 key factors that translate into strong leadership presence including appearance, non-verbal's and professionalism. Participants will also explore what diminishes from leadership presence and evaluate their actions in the weeks follow the session.
Are you ready to take your skills to the next level?  
Enroll in one of our Development Classes today!