Register today to develop your skills!   Consider adding one or more of these classes/webinars to your development plan.
We offer both Development Webinars and Self-Guided Courses. Development Webinars are focused on smaller, easily digestible topics that can be completed from any computer at home or work.  Similarly, Self-Guided Courses can be consumed from anywhere.  The benefits of these, you can go at your own pace.
Development Webinars
Click any of the bars below to view an expanded description of the class and schedule.
Build Your Cultural Intelligence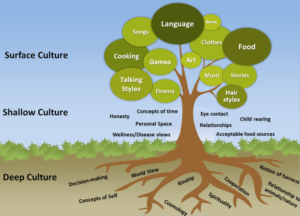 Participants will learn the four factors of cultural intelligence to enhance their capability to function effectively and inclusively when working with cultures different than their own. Participants will be expected to explore their capabilities and awareness related to how they think, feel and behave to improve their engagement in cross-cultural interactions.
Establishing a baseline related to their own Cultural Intelligence level, participants will identify tools and strategies to improve their results within their interactions and will define a plan for continued development and improvement of their own Cultural Intelligence.
This course will help employees of all levels work together to drive a healthier future. Cultural Intelligence will provide individuals with the knowledge and awareness to ensure we are building a strong culture of engagement, delivering exceptional patient care and fostering an environment for workplace excellence.
Session Details:
Wednesday, February 23 – 11 am – 12 pm
Thursday, April 21 – 8:00 am – 9:00 am
Tuesday, June 21 – 1:00 pm – 2:00 pm
**Team education sessions are available for this topic.  Sign up here.
Understanding Implicit Bias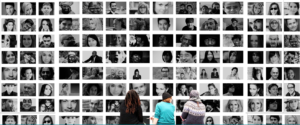 This session will help learners see how implicit bias and microaggressions impact our patients, our customers, and each other. Through clear definitions, a thorough explanation of how implicit biases are formed, and cause-and-effect case studies, learners will leave this session with an awareness of their own implicit biases, as well as how these biases may be expressed as micro-messages. This session will provide guidance for participants as they work to determine what their individual implicit biases are, how they are formed, and how they can address them.
Session Details:
Thursday, January 27 – 12:00 pm – 1:00 pm
Tuesday, March 15 – 8:00 am – 9:00 am
Wednesday, May 18 – 1:00 pm – 2:00 pm
 **Team education sessions are available for this topic.  Sign up here.
Self-Guided Courses
Click any of the bars below to view an expanded description of the class.
Generations in the Workplace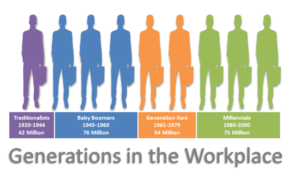 Participants will gain an understanding of generational preferences and tendencies around communication, motivation and learning styles for each of the four generations that currently make up our workforce.  Participants will also consider the impact that major life influencers have on each generation; while these influencer's impact generational characteristics, participants will recognize the importance of understanding that each individual is unique and may or may not fully align with their generational categorization. Commonalities between generations will be identified as well as ways to better connect with, and adapt to, each other.
The Four Pillars of Emotional Intelligence
What you do is important but how you do it is even more critical. You are accountable for functional skills that require a certain level of intellectual capacity and the ability to connect with and influence others. These personal and inter-personal skills require emotional intelligence.
In this course, you will learn Daniel Goleman's Four Pillars of Emotional Intelligence, explore your strengths and challenges as it relates to emotional intelligence, and identify strategies to improve your emotional intelligence. This course will also provide you with a tool to help solve future emotional intelligence problems and continue to grow
Are you ready to take your skills to the next level?  
Register for a session today!