Sign up today for free classes and webinars to develop your skills! Consider adding one or more of these classes/webinars to your development plan.
We offer both Development Classes and Development Webinars. Development Webinars are focused on smaller, easily digestible topics that can be completed from any computer at home or work.
Personal Development
Click any of the bars below to view an expanded description of the class, schedule, and location.
Build Your Cultural Intelligence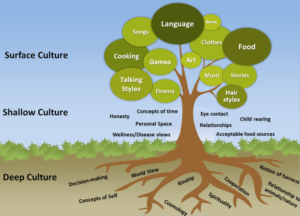 Participants will learn the four factors of cultural intelligence to enhance their capability to function effectively and inclusively when working with cultures different than their own. Participants will be expected to explore their capabilities and awareness related to how they think, feel and behave to improve their engagement in cross-cultural interactions.
Establishing a baseline related to their own Cultural Intelligence level, participants will identify tools and strategies to improve their results within their interactions and will define a plan for continued development and improvement of their own Cultural Intelligence.
This course will help employees of all levels work together to drive a healthier future. Cultural Intelligence will provide individuals with the knowledge and awareness to ensure we are building a strong culture of engagement, delivering exceptional patient care and fostering an environment for workplace excellence.
Generations in the Workplace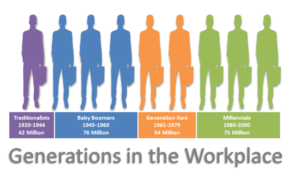 Participants will gain an understanding of generational preferences and tendencies around communication, motivation and learning styles for each of the four generations that currently make up our workforce.  Participants will also consider the impact that major life influencers have on each generation; while these influencer's impact generational characteristics, participants will recognize the importance of understanding that each individual is unique and may or may not fully align with their generational categorization. Commonalities between generations will be identified as well as ways to better connect with, and adapt to, each other.
Impact of Perception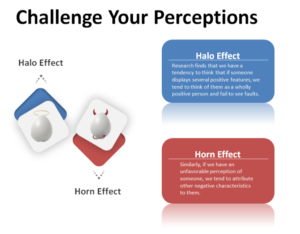 It's important to understand the impact of perceptions and how they may affect our organization. Participants will gain an understanding and realize the power of challenging their own perceptions while understanding how to influence the perceptions of others. Participants will be encouraged to explore where perceptions and beliefs come from and how to increase personal awareness related to perception.
Participants will understand the importance of their own perceptions and the perceptions of others in order to strengthen their personal and professional relationships. Each participant will be provided tools to reframe perceptions and strengthen connections amongst each other.
Schedule
December 10, 2020: 11:00 am to 12:00 pm
Keeping Learning Alive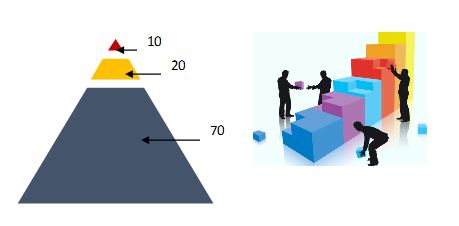 Keeping Learning Alive at Fairview
Professional development is an essential part of creating mastery and purpose in the work we do.  It can impact how we deliver the best care possible to our patients.  It can also impact how engaged we feel as employees.  Participants will be asked to reflect upon and discuss the importance of professional development.  The 70/20/10 Theory will be used to describe and identify a variety of options for ongoing development.  Actionable tools will be provided to assist participants in creating their own plan for professional development.
Manage Stress Before it Manages You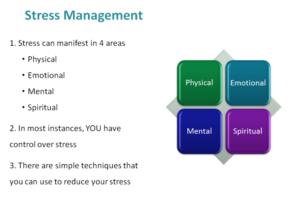 Using effective stress management strategies is essential to the organization to promote a safe and healthy work environment. It is important to utilize your inner resources to find greater health and well-being to encourage excellence in the workplace and to provide excellent experiences for our patients and their family members.
Participants will define stress; identify stress triggers and strategies for reducing stress. Through discussion four key areas that stress can manifest itself will be introduced.  Participants will then have the ability to reflect upon their own stress management and then identify ways to effectively manage stress in a sustainable way. Participants will increase their awareness related to stress triggers and the importance of managing these triggers.
Opportunity of Ambiguity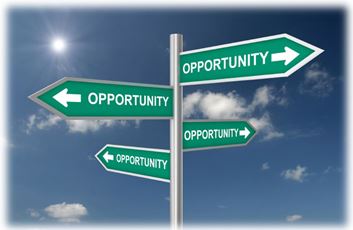 Ambiguity, referred to as uncertainty during times of change, can be stressful and difficult to deal with. Yet this condition can provide unique opportunities for both personal and professional growth. Participants will identify and understand their personal comfort level with ambiguity and recognize ways to leverage ambiguity to create growth opportunities. Participants will be given tools to minimize ambiguity.
Time Management & Conquering the Crush of Email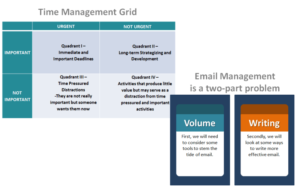 As individuals plan their day/week – they should be considering their priorities and understanding which will have the biggest impact for the organization. Time management and email management is a proactive approach that creates a healthy environment that encourages workplace excellence and engagement.
Participants will have the ability to explore how they manage their time and priorities while considering a proactive approach to becoming more productive. Participants will be show tools for application to successfully manage their time wisely and be more productive. They will also receive practical tips to improve email communication as well as leave with actionable steps to become a more effective communicator.
Understanding Implicit Bias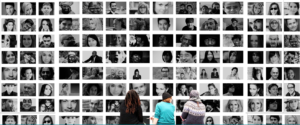 This session will help learners see how implicit bias and microaggressions impact our patients, our customers, and each other. Through clear definitions, thorough explanation of how implicit biases are formed, and cause-and-effect case studies, learners will leave this session with an awareness of their own implicit biases, as well as how these biases may be expressed as micro-messages. This session will provide guidance for participants as they work to determine what their individual implicit biases are, how they are formed, and how they can address them.
Wellbeing Webinars
Click any of the bars below to view an expanded description of the class, schedule, and location.
Get Up and Move
Presented by Employee Wellness Services
Looking for simple ways to get active in your day? Learn about the about the science of movement and physical activity and get tips to be more active in your day, in a way that works for you!
Objectives
Learn about the science of movement and physical activity
Learn ways to be more active in your day
Have an opportunity to set a personal goal around activity and movement
Learn about physical activity resources available to you
Self-Care for Healthcare
Presented by Employee Wellness Services
You're an expert at caring for others, but do you take care of yourself? Attend this webinar to identify stress symptoms, learn tips for self-care and how to continue your resiliency journey in your daily life!
Objectives:
Understand stress and identify its symptoms
Learn self-care techniques to manage stress effectively
Identify resources to continue self-care long-term
Taking Charge of Your Wellbeing
Presented by Employee Wellness Services
Discover health, contentment, purpose & connection. Attend this webinar as we introduce the Wellbeing Model, derived from the Center for Spirituality & Healing. We will explain what the model consists of, how to improve your personal wellbeing and review Fairview's employee wellbeing benefits and programs.
Objectives:
Understand 'The Center for Spirituality & Healing Wellbeing Model'
Reflect on personal wellbeing strengths and areas of desired improvement
Understand and have an increased knowledge on Fairview wellbeing benefits and resources
Wellbeing Benefits 101
Presented by Employee Wellness Services
Take charge of your health and wellbeing! In this webinar you'll learn about Fairview's wellbeing model and have an opportunity to discover further information about the wellbeing benefits, programs and resources Fairview offers to support your wellbeing.
Objectives:
Define the six dimensions of wellbeing
Identify and make use of the employee wellness benefits and programs
Reflect on what wellbeing benefits may be helpful to you at this time
Are you ready to take your skills to the next level?  
Enroll in one of our Development Webinars today!