Diversity, Equity & Inclusion
RESOURCES FOR M Health FAIRVIEW EMPLOYEES
A riot is the language of the unheard
.
Martin Luther King, Jr.
As we start to unfold the events leading up to and following the murder of George Floyd, it's normal to feel confused, uncertain, and saddened. How does that show up in our interactions with our colleagues? How do we have respectful, meaningful conversations about the state of the world? How do we start to understand history and confront our own privilege?
These can be difficult, uncomfortable topics. The resources on this page are meant to help you navigate that discomfort and learn some things along the way. Our goal is to create a safe, welcoming environment for ALL M Health Fairview employees, patients, and their families.
How to Talk to Your Teams
Talking about these topics can be tough. The last thing we want to do is create animosity or more confusion. So we must lead these conversations with dignity, compassion, integrity, and empathy. How you lead the conversation is just as important as what you say. Below, you will find a guide that can help prepare you to lead these conversations with your team.
Facilitating Compassionate Conversations Guide
We've created Team Discussion Guides on five topic areas that are important to our organization: Black Lives Matter, Grounding in Diversity, Equity, and Inclusion, Implicit Bias, The Responsibility of Privilege, and Understanding Systemic Racism. Click on any of the tabs below to read about the available Team Discussion Guides and download them to use with your team.
How did the Black Lives Matter movement begin? And what do people mean when they say, "Black Lives Matter"?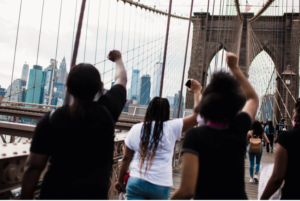 Lead a discussion with your team on the history and importance of this movement, and how to get involved and learn more.
Black Lives Matter – Team Discussion Guide
We hear these words – diversity, equity, and inclusion – all the time. What do they really mean? Why are they important topics? And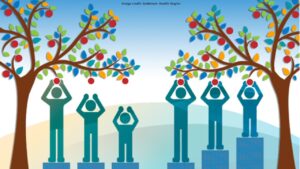 what role do they play at M Health Fairview? Explore these concepts and their significance for our organization.
Grounding in Diversity, Equity, and Inclusion – Team Discussion Guide
Grounding in Diversity, Equity, and Inclusion – Handout
Implicit bias is unconscious thinking that causes people to generalize and stereotype others without intending to do so. implicit bias has a direct impact on patient outcomes and experience, as well as our experience as employees. We all have implicit biases; what we chose to do with them makes all the difference.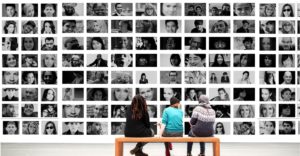 As an organization, we are committed to building awareness about implicit bias and taking steps to mitigate it for our patients and employees. These four team discussion guides will introduce the concept of implicit bias and how it is formed, explore the different types of implicit bias, learn more about how to confront implicit bias, and explore the concept of patient bias.
While all these guides are extremely valuable on their own, we recommend that leaders request and complete them in the following order for best results:
Implicit Bias: Ground your team in a foundational understanding of implicit bias, how it is formed, its impact, and how we can reduce it.
Types of Implicit Bias: Explore different characteristics that are subject to implicit bias.

Types of Implicit Bias – Handout

Confronting Implicit Bias: Now that we know what it is, how do we confront implicit bias in ourselves and help others do the same?
Understanding Patient/Customer Bias: Help your team learn how to confront implicit bias when experiencing it from a customer or patient.
There are many different types of privilege – racial, educational, ability, gender, sexuality, and more. Privilege is often seen as a n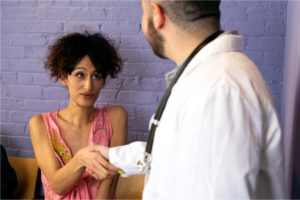 egative. However, privilege can be used to advocate for equity. This Team Discussion Guide explores types of privilege, encourages participants to identify their own privilege, and describes how privilege can be used to help others.
Responsibility in Privilege – Team Discussion Guide
Systemic racism impacts everything people of color do every day. This Team Discussion Guide will lead your team through meaningful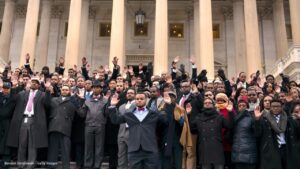 discourse on how systemic racism is present in our healthcare system, criminal justice system, educational system, and all other systems that impact human lives. Those who wish to explore becoming part of the solution will find valuable resources to facilitate action.
Understanding Systemic Racism – Team Discussion Guide
Discrimination
Discrimination is defined as the unjust or prejudicial treatment of different categories of people or things, especially on the grounds of race, age, or sex. Discrimination is an act – it is something that is done to individuals or groups of people.
Discrimination can result from several root causes: deeply rooted racism, sexism, or homophobia or the biases we are raised with or that we learned from the environments we live or work in. Explore the resources below to learn more about the root causes of discrimination and hate.
Click on any of the below to expand your knowledge.
Why It Is Important
Smithsonian Secretary Lonnie G. Bunch wrote that the May 25, 2020 killing in Minnesota of George Floyd has forced the country to "confront the reality that, despite gains made in the past 50 years, we are still a nation driven by inequality and racial division." (158 Resources To Understand Racism in America. Smithsonianmag.com, June 4, 2020).
And why wouldn't we be? More than 12.5 million African men and women were kidnapped from their native countries and brought to the United States to work as slaves. In addition to the well-known indignities of slavery, slaves were often used by the medical community for experimentation. In fact, the belief was that Africans were intellectually inferior to whites and medically different. The Emancipation Proclamation – which abolished slavery in the Confederate states – was signed in 1863 and wasn't fully enacted until 1865.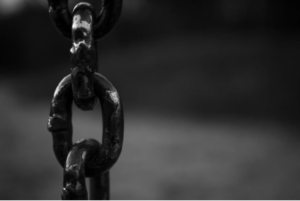 But "freedom" wasn't actually freedom at all – black people were still kept as slaves through sharecropping and those who weren't faced deep discrimination and restricted access, low-paying jobs, the constant threat of lynching, and restrictive housing covenants. Health disparities persisted – in addition to a lack of access to healthcare, infant mortality rates were higher in the black community and black women had higher risk of estrogen-receptor-negative breast cancer (Understating slavery's legacy in health and medicine. Harvard T.H. Chan School of Public Health, May 8, 2017.).
Medical experiments on people of color continued, well past slavery and oppressive Jim Crow laws. In 1932, the Public Health Service used black men in a 40-year study of the effects of untreated syphilis without their knowledge or consent. In the 1960s and 70s, Native American women were subject to forced sterilization when being treated for things like appendicitis. All of these cruel experiments were based in the racist belief that people of color were inferior to whites.
The Civil Rights Movement demanded progress and an end to the violent enforcement of racist laws. Today, most expressions of racism are hidden within policies and procedures designed to exclude or harm black and Native American people. We call this Systemic Racism.
Systemic racism (also known as Institutional racism) is a form of racism that is embedded as normal practice within society or an organization. It is what fuels continued violence and discrimination in the criminal justice system, employment, housing, health care, political power and education, among other issues.
What You Can Do About It
Why It Is Important
Discrimination against the LGBTQIA (Lesbian, Gay, Bisexual, Transgender, Queer or Questioning, Intersex, and Asexual or Allied) community has a long history around the world. In fact, identifying as part of the LGBTQIA community was once (and in some cases, still is) considered a mental illness – the American Psychiatric Association listed "homosexuality" as a "sociopathic personality disturbance" in 1952.
There is also a long history of fighting for equal rights. The first documented gay rights organization was founded in 1924. The Stonewall Riots in 1969 were a response to the constant harassment and arrests by the New York City police force at LGBTQIA-friendly bars. Many say that Stonewall was the catalyst for the LGBTQIA rights movement.
Today, in the United States, many strides have been made in the fight for equality. However, discrimination against the LGBTQIA community remains. People who are transgender and gender non-conforming face an incredibly damaging anti-transgender stigma that has created a culture of violence. The murders of transgender people – particularly black transgender women – often go under or un-reported, or misreported by an uneducated media.
What You Can Do About It
Explore any of the resources below to learn more about the struggles and victories for equal rights in the LGBTQIA community, and ways to get involved.
Privilege
Privilege means a special right, advantage, or immunity granted or available to only a particular person or group.
Privilege comes in many forms – education, language, income, ability, race, age, gender, and more. It's possible for a person to have many privileges and it's possible to have a few or none at all.
Why It Is Important
A lot of people have a reaction to the word privilege – especially when it's being associated with their experience. Many perceive it as an accusation. However, having privilege isn't a negative thing. It's the way our society perceives and uses privilege to keep certain communities at a disadvantage that is problematic. As individuals and communities, we can turn the tide and start using privilege to advocate for those lacking privilege. 
What You Can Do About It
Acknowledging that privilege exists is the first step to understanding how privilege works in our society. Privilege is not something a person does; it's something a person has. Learn more about privilege in any of the categories below.