Effective Facilitation
What is effective facilitation?
Assisting the group to have an efficient and inclusive meeting that successfully meets the identified goals. Helping smoothly manage the flow and discussions of a meeting or an event.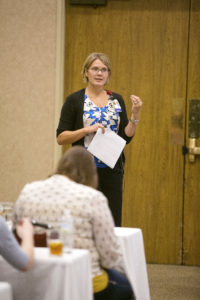 As a facilitator, it's your responsibility to:
Set a meeting agenda and send it to attendees ahead of time.
Pay special attention to the organization to ensure important topics are discussed first.
Set a realistic time frame:

When a meeting goes into overtime people get frustrated and tune out.
Look at the agenda and do your best to determine an appropriate amount of meeting time.

Keep the meeting on track with outlined expectations for their involvement in the meeting.
Know how to bring the meeting back when the discussion has gone off base.

For example, If you determine that a problem can't be solved suggest that it be discussed at another time, and schedule the appropriate follow-up.

Learn how to handle difficult personalities (see lesson 3 of this module).
Consider inviting the occasional outside speaker to talk about topics in their expertise
MEETING ESSENTIALS
Pre-Meeting Checklist
Identify meeting facilitator
Identify and communicate the objective/goal of the meeting

Ensure all participants understand the goal of the meeting and why they are invited

Gather input on topics to discuss

Ask participants to submit topics in advance of the meeting

Create a meeting agenda

Be thoughtful of the order of topics
Ensure the appropriate number of topics are included (Consider the time available, how much discussion each topic requires)
Identify the person responsible for covering each topic

Distribute meeting agenda to participants at least 24 hours in advance
Designate a minute-taker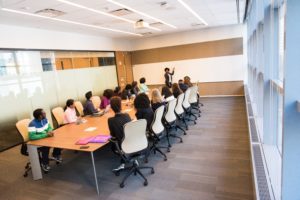 Determine the Purpose of the Meeting
Informing Meeting – The most straightforward meeting where one member has factual information or a decision that affects all those present, which he/she wishes to communicate.
Consulting Meetings – Used to discuss a specific policy or innovation and can be used to get participants' views of such a policy or idea.
Problem Solving Meeting – Dependent upon the facilitator describing the problem as clearly as possible. Members should be selected according to their experience, expertise or interest and then given as much information s possible to enable them to generate ideas, offer advice and reach conclusion.
Decision-Making Meeting – These meetings tend o follow an established method of procedure including a description of the problem, analysis, brainstorm, decision and conclusion.
Determine Meeting Invitation
What is the best time for the meeting to be held so that everyone can participate?
Only invite necessary participants
Include a high-level agenda
Time/date/location
Goals of meeting
Ask for additional agenda items
Determine Meeting Platform
Email/Online Meeting – Ensure emailed links work, practice using software, send out meeting reminders.
Video Conferences – Introduce participants and use names when addressing others / Make eye contact with camera / No background noise
Conference Calls – Be sure to explain ground rules: phones muted, who talks when, how new people are introduced. Note that conference calls are a great platform but can be difficult at times.
Face-to-face – Meet in person. Is the space appropriate with lighting, seating, AV, heat/cooling to make everyone comfortable?
Determine the Room Setup
Does the room setup promote the most interaction? Small groups? Group circle? Rows of chairs?
Is the facility handicap accessible?
Does anyone need an interpreter or sign language services (vision or hearing impairment)?
Determine Agenda
What is an Agenda?
An agenda is a plan for your meeting with items that participants hope to accomplish during the meeting. It's a helpful tool to inform attendees what will be discussed and allows the meeting to stay focused. By establishing an agenda, it will help to keep the meeting organized and productive.
Define goals and time frame of the meeting
Establish agenda before the meeting and distribute it at least 24 hours in advance
List agenda topics (with time limits) Prioritize topics in order of importance
Keep agendas simple and clear
Leave a few minutes at the end of the agenda for summary and closure
For agenda templates and other helpful resources, go to:
http://intranet.fairview.org/Business/CommunicationsPublicAffairs/S_123331
BEST PRACTICES / COMMON MISTAKES
Meeting Best Practices
Start and end on time
Welcome and introduction
Consider Ice-Breaker to kick off the meeting
Work through the agenda
Encourage engagement
Take meeting minutes
Summarize decisions made and follow up actions
Follow-up – (Send out meeting minutes/ summary of meeting – Action item follow-up – Begin agenda for future meetings using the existing parking lot of ideas)
Facilitation Mistakes
Assuming familiarity with the group
Paying too much attention to technical aspects of facilitation
Approaching the facilitation as a fill-in-the-blank exercise
Not knowing the primary strategic purpose of the group you are facilitating
Over-functioning as an intervention specialist
Managing Difficult Participants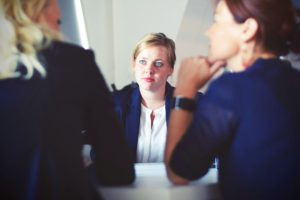 Discover why they are being difficult
Discover which type of difficult member they are
Dealing with difficult members
Acknowledge the problem
Draw attention to those behaviors
Determine the solution
Make them accountable
When you perceive someone is acting difficult, take a minute to think about the situation from their perspective.
As a manager, there are 4 steps you can follow:
STEP 1 Acknowledge the problem
As a manager, do not be scared of conflict within the team
The problem with the team should be dealt with as soon as possible
The person may not even be aware of their behavior
The confrontation should be in a neutral location and may involve the entire team if required.
STEP 2 Draw attention to behaviors
Provide well-documented proof of behavior
Draw attention to the problem-causing behaviors
Explain the impact of these behavior's
Do not attack the person
Use the XYZ formula: "I have a problem when you do X, it results in Y and I feel Z" (where X is the behavior, Y are the consequences and Z are the feeling associated with the response).
STEP 3 Determine a solution
Involve the person in determining the solution to the problem
Ask them to commit to changing their behavior and decide how you measure success
How will you consider the problem solved? This should be agreed upon by both you and your team member.
STEP 4 Make them accountable
Let the employee know the consequences of continuing with this behavior
Each situation is different and as a manager, you would need to determine the best course of action to deal with each person and their unique solution