For details on 2018 Performance Management, click
here
.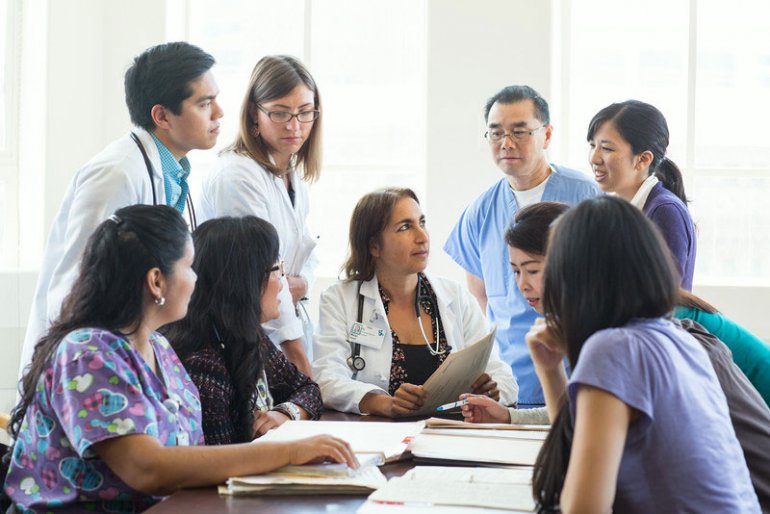 Performance Management is the systematic process in which an organization involves all employees to assist with improving organizational effectiveness in the accomplishment of it's mission and goals.
Supports achievement of organizational goals
Provides a clear understanding of annual expectations, including results, role competencies, and meeting behavioral expectations
Encourages interactive conversations about performance
Supports employee development
Identifies ways to improve performance
Acknowledges and mobilizes employee talent and engagement
Document performance for legal and compliance purposes
Roles and Responsibilities
Clear understanding of their role and how it aligns with the organization's objectives
Achieves team and individual goals
Monitors their results
Ensures they achieve/excel at the Fairview Commitments
Seeks feedback and takes action on recommendations
Set and monitor team goals
Achieve individual and team goals
Evaluate team results, competencies and commitments throughout the year
Meet and communicate with employees frequently
Provide feedback throughout the year on results, competencies and commitments
Set organization and entity goals
Drive achievement of outcomes, competencies and commitments
Evaluate direct report and team results
Communicate results and action plans
Performance Management Process
PERFORMANCE EVALUATIONS
Support successful alignment with our organization's strategic objectives.
Affords proper attention to inferior employee performance, minimizing organizational risk. Ensure that exceptional employee talent is recognized and mobilized.
Assists with maximizing employee performance, and ensures our patients and families receive exceptional patient-and family-centered care.
The three areas of ownership are core ways employees contribute back to the organization. As part of measuring and coaching to performance, each area  is rated on a 1 to 5 scale. We encourage all employees to engage and take ownership of their success. 
Employee Resources: 
Leader Resources:
The Performance Conversation is a summary of all of the conversations a leader has had with their employee over the last year. It is as important, if not more important, than the written performance review. It is something you are doing for and with employees.
This conversation is focused on all aspects of the employee's performance. It is non-judgmental and focused on the employee and the organization's success.
The two-way conversation involves:
Outcome of the employee's results
Their Fairview Commitments strengths and challenges
How they are performing the core functions of their role
Completion of regulatory requirements
The performance review conversation will build trust when the leader is open, honest, transparent, and kind. It is an opportunity to learn about what motivates employees and their strengths and challenges, which assists the leader in engaging or reengaging them. It is an opportunity for employees to identify development needs and wants.
Prepare your agenda:
Follow the same meeting structure for all meetings, including topics the employee wants to discuss.
Introductory remarks: what is it you will tell all employees about why we have performance review meetings.
Employee Perspective: Employee starts with their thoughts about the performance year.
Discussion: Discuss each category of the review in a 2-way conversation.
Goals: Determine a minimum of one organizational goal and one development goal. Set the expectation that progress will be evaluated throughout the year and tracked in Talent Connect.
Questions: Ask if the employee has additional questions.
Summary: Summarize the conversations and next steps.
Engage with the employee during the meeting by:
Maintaining good eye contact.
Allowing time for the employee to talk. This is not a one way conversation.
Staying non-judgmental no matter what rating the employee received.
Emphasizing the employee's strengths.
Compare the actual specific performance results and commitments to the objectives. Stay away from an attitude or personality focus.
Listen and take notes.
Ask the employee for ideas about how to resolve problems.
Be honest and be prepared to discuss questionable items. Support the employee's effort to improve.
Set goals, expectations, and objectives together for the next performance period.
Discuss development/training plans with the employee.
Summarize the session and end on a positive note.
Employees can be intimidated and have difficulty to share their thoughts. Use conversation starters:
Tell me….
Why do you say that?
I'd like to hear more of your thoughts….
Give me an example….
What is the best and worst part of your job?
What can I do to be more helpful?
Whether an employee becomes angry, defensive, sad or afraid:
Listen and stay focused on the employee.
Don't problem solve.
Acknowledge the emotion and ask about the cause of it ("I understand you are….Please tell me what you are thinking.").
If the emotions goes on for an extended time, acknowledge it again and say you will move on with the review conversation.
If there are angry outbursts, let the employee know it is difficult to listen when there is anger.
Ask the employee if they need a break.
End the review if the anger doesn't subside.
Reschedule the review if necessary and have another person in the room.
Do not try to talk the person out of their emotion.
Do not change the feedback you are delivering. You can change your approach, however. Make sure you are being considerate and kind.
Meeting Follow Up
Performance discussions are not a "one and done" – they are a continuous process.
Make sure you follow up on any action items from the performance discussion.
Provide resources for development.
Monitor and address all performance concerns.
Schedule mid-cycle check ins and round on employees throughout the year.
Performance Reviews will be completed in Talent Connect. The steps to completing a Performance Review are as follows:
Leader completes the Manager Appraisal in Talent Connect.
Leader schedules the 1:1 Performance Conversation with the employee.
Leader and Employee complete the Performance Conversation.
Employee acknowledges in Talent Connect that they reviewed their Performance Review form and had their Performance Conversation.