Dr. Martin Luther King, Jr. –The Leader
Dr. Martin Luther King, Jr. was an extraordinary leader who exemplified leadership traits that we can relate to and apply in our daily and professional lives.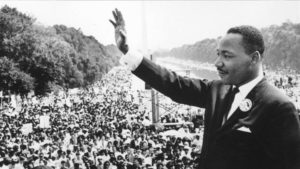 Vision
One of the leadership traits that made Dr. King unique was his ability to see beyond the present situation.  He had a vision and dream that was so much larger than the time in which he lived. "In Good to Great," Jim Collins describes five levels of leadership and Dr. King would definitely be at level-5 leadership – a combination of fierce resolve and humility.
Master the Art of Communication
As a leader, Dr. King clearly articulated his vision and means through which the vision could be achieved to the people and was inspiring to them.  His speeches were confident, emotional, authentic and motivational.  Hearts are still moved today through his tone, choice of words and his effective communication skills.
Influence, Motivation & Courage
Dr. King. lived his life serving others. He was greatly admired for his ability to influence people as a role model who made his dream a reality. He motivated others  by taking his dream to the next level with his passion, courage, communication and actions. He indeed walked the talk!
Unwavering commitment
A characteristic that made Dr. King. remarkable was his willingness to sacrifice. His commitment to cause and belief and his resilience were truly relentless. Dr. King noted that, "The ultimate measure of a man is not where he stands in moments of comfort and convenience, but where he stands at times of challenge and controversy."  He displayed energy, heart, character and idealism for his strong commitment.
Day of Service
In honor of Dr. Martin Luther King Jr.'s legacy, many of Fairview's leaders share their time and commitment by attending the 27th annual Dr. Martin Luther King, Jr. Holiday Breakfast at the Minneapolis Convention Center on behalf of Fairview. Fairview has participated in this community event for more than a decade.
There are also several community events across the Twin Cities area held in tribute and celebration of the King Holiday They focus on serving neighbors and communities.
Dr. Martin Luther King, Jr. once said, "Life's most persistent and urgent question is: What are you doing for others?"
What are you doing for others?
MLK Day Events
Sources:
Photo: http://www.biography.com/people/martin-luther-king-jr-9365086
Edited by: Sarah Nicholson, OD&L
Reviewed by:
Richie Howell, Director of Operations, University of Minnesota Health, Maple Grove Clinics
Kabby Kasoro, Supervisor, Technology Service Center, Fairview
Read More Equity & Inclusion Posts: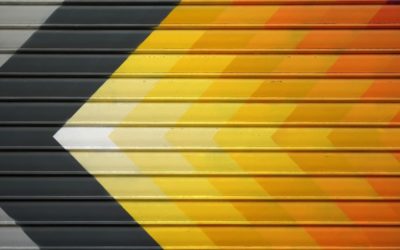 Is our culture more negative than it has ever been? If you have watched the news or been on social media in the last few years, it seems that some people have been emboldened to say and do disrespectful things to others based on their race, religion, sexual...