Fairview Cares: Supporting Caregivers through the New Caregiver Assurance Program
Learn about a new benefit to our employees and community that supports caregivers with resources and support. This benefit assists any legacy Fairview or Ebenezer employee, whether you're helping a senior now or just starting to worry about when that time will come. Employees of legacy HealthEast, Grand Itasca, and Range are not eligible because each wellness program in our system is still unique.
We interviewed Heidi Sklenar Telschow, Program Manager, Cindy Swanson, Caregiver Advisor, and Ashley Hylla Olson, Product Manager for the product development team to learn more.
What is Caregiver Assurance?
Caregiver Assurance is a new consumer service Fairview launched in November, 2017, for people who may be struggling to help an aging loved one live independently. It is being offered for free to Fairview, Ebenezer, and PreferredOne employees as part of our wellness programs.
Why do we need this service? Four out of 10 adults are caregivers in the US. That translates to 95 million people.  Caregiving for someone in need is emotionally rewarding, but can also be emotionally and physically exhausting at times.  When a caregiver is tending to their own family and working, it is especially challenging to identify needs and resources and maintain emotional strength.
What are the specific services provided? Caregiver Assurance is composed of 2 key components:
Monthly membership which includes unlimited phone calls to our dedicated staff, a licensed social worker who knows your story & can anticipate your needs. Staff provides validation, support and resources to assist you in your personal caregiving journey.
In-home evaluation package which starts with a phone call to identify concerns. Then there is an in-home visit with the senior and caregiver where the staff can see the needs firsthand. After the evaluation, the staff has a conference with the family to help family members make good decisions based on everyone's needs, keeping the focus on the senior.
What is the best part of this work for you? Walking the journey with the caregivers. Caregiving is not easy, nor is it fair or fun. There is often ambivalence, guilt, & shame along the way. The most rewarding part is providing validation & support and recognizing that caregivers are humans going through a difficult human experience.
If you have more questions, check out the program at: http://intranet.fairview.org/About/WhoWeAre/News/S_148515  or call Caregiver Assurance at 612-672-CARE (2273), Monday through Saturday between 9 a.m. and 7 p.m.
Read More Wellbeing Posts: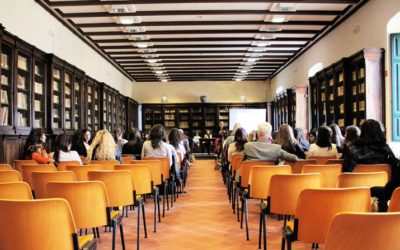 Have you thought about how you can use your experience and skills to help others? Have you been thinking about volunteering your time in your community? Are you interested in expanding your network and career in a new and different capacity? If yes, then your next...