How to access on-demand courses:
Review the topics listed below
Expand topics you are interested in learning more about
When you are ready to start a course, click

"launch course"

For best experience use Chrome or Safari browsers – you can copy and paste the link into a preferred browser
The course should launch once single sign-on is complete
Note: if you start and stop a course, you will be able to pick up where you left off
If you have any issues or questions, please email OD&L.
Troubleshooting
If you are receiving an error message when trying to launch any of the courses, try the steps below first.
Close the tab or window with the error message.
Right-click on "Launch Course" for the course you want to view.
Select "Copy link address."
Paste copied link into a Chrome browser.
Leadership Courses
Click any of the bars below to view an expanded description of the course. These courses are open to all employees. 
5 Tips to Improve Your Critical Thinking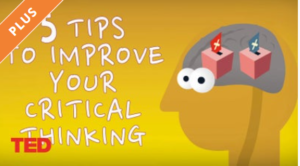 Every day, a sea of decisions stretches before us, and it's impossible to make a perfect choice every time. But there are many ways to improve our chances — and one particularly effective technique is critical thinking. Samantha Agoos describes a 5-step process that may help you with any number of problems.
5 minutes
Building Accountability: Taking Ownership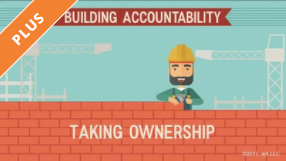 To have a high-functioning and performing organization you need to have a strong link between three things: employees who take ownership, a culture of accountability, and a high-trust workplace. In this course, we're going to talk about what it means to take ownership of something and why it matters. We'll discuss different ways to encourage employees to take ownership of their work by establishing expectations and defining what success looks like.
5 minutes
Building Trust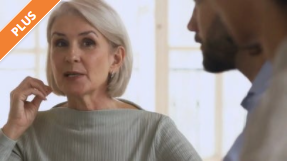 Trust is essentially our belief in the reliability, honesty or ability of another person or group of people, and the level to which we trust those around us is critical to the success of our collaboration and relationships with them. Just as there is a virtuous circle that comes from building trust with people, likewise when trust is damaged in some way, relationships can quickly deteriorate, resulting in people feeling detached and disengaged from each other, not sharing resources or information or even working against each other.
Designed with a particular focus on new leaders but suitable for all staff, this course looks at how trust develops, its importance in working relationships and what we can do to improve our own ability to build and maintain it.
25 minutes
Coaching for Performance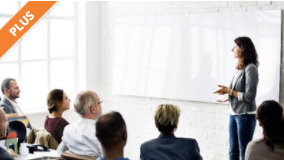 As a manager, you enable your team members to improve performance and achieve goals by fostering higher levels of motivation and engagement. This lesson will help you in building your reputation as a people developer while inspiring and driving your team toward success.
20 minutes
Coaching Skills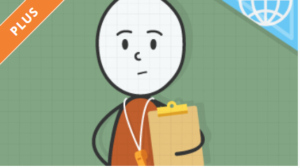 Effective coaching is about helping all people reach their full potential in any area of their lives. For the manager as a coach, this means working with people to improve their performance at work. This course will help you to understand how to be an effective coach.
30 minutes
Communication Across Cultures: Clarity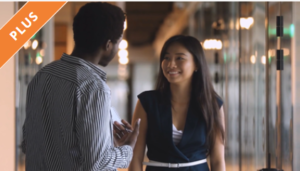 Culture influences behavior and communication with others. When collaborating across cultures, it is important to identify sources of potential confusion and plan your communication style to maximize comprehension. This course, part of the Cross-Cultural Business series, offers strategies to conduct business in "Global English" with colleagues and partners whose first language is not English. By practicing tempo and intonation, avoiding colloquialisms, and using verifications loops, you can assist your listeners while respecting limitations they may have. You will also explore tips on triangulating your message and mapping conversations to increase clarity.
11 minutes
Communicating to Influence
Does the listener actually hear what you want them to? Learn how to build rapport and trust, analyze how people prefer to think and communicate, read and use body language effectively so that your message is clearly delivered.
36 minutes
Creativity & Innovation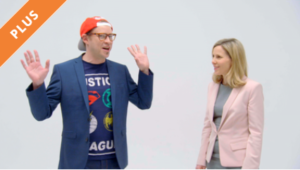 Learn how to foster creativity and innovation within your team and organization. This course is designed to help leaders encourage these traits in the workplace. You never know where the next great idea will come from. This comprehensive Creativity and Innovation course includes 4 types of content that fall   into the categories of Look, Think, Practice and Remember. These sections include videos, questions   and a summary of key points. We will discuss the importance of brainstorming and methods to encourage innovation and risk-taking. You'll learn about finding inspiration in the outside world and how to be ready for ideas whenever they arise. Pass the practice questions throughout to demonstrate your knowledge of course material.
30 minutes
Effective Delegation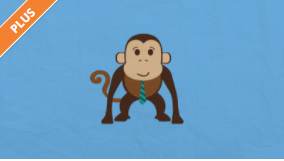 Enhance your productivity and professional success with this delegation training course outlining expert techniques that will help you make the most of your time and skills to achieve more. In this course, we'll highlight the value of delegating and discuss common delegation barriers. You will learn about the Monkey Management approach to delegation to free yourself from time-wasting tasks, along with golden rules for what, when, and how to delegate for optimal results.
30 minutes
Failure: Moving Forward and Learning from Failure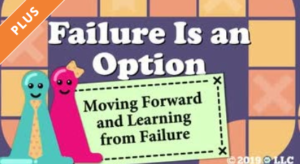 Henry Ford said, "Failure is simply an opportunity to begin again, this time more intelligently." In the moment, certain failures can seem catastrophic, earth-shattering, and devastating, but it's important to maintain a healthy perspective and positive mindset. As Nelson Mandela once said, "Do not judge me by my successes, judge me by how many times I fell down and got back up again." This takes endurance, grit, and determination; these are the qualities we want defining our lives. In this course, we'll talk about what      it takes to move forward from a mistake and how to learn from past failures to ultimately find success.
6 minutes
Focusing On Your Priorities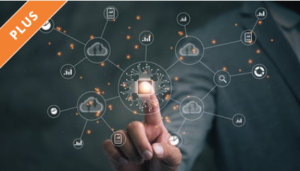 This course examines how to define your priorities and plan activities using the Critical Analysis of Use and Time (CAUT) method to accomplish them. The concept of urgent has now become part of our everyday life and in this module, you will learn how to determine when tasks are truly urgent, are important, both or neither, before you devote time to completing them. You will pick up tools and strategies on how to prioritize your workload, understand which tasks you should own and which can be delegated, delayed or even ignored.
From this 15-minute video, you will learn how to define your priorities using the CAUT method and the importance of developing a plan that can move the important priorities forward. There's also a Synthesis file for referencing the key messages.
15 minutes
The Art of Thinking Clearly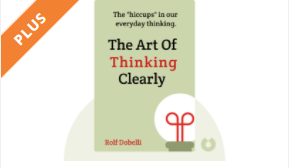 The Art of Thinking Clearly aims to illuminate our day-to-day thinking "hiccups" so that we can better avoid them and start making improved choices. Using both psychological studies and everyday examples, the author provides us with an entertaining collection of all of our most common fallacies.
15 minutes
The Mindful Leader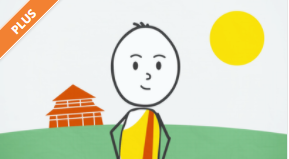 Practice mindfulness in your daily life to help calm your mind, avoid burnout and take your busy workday out of auto-pilot mode. In this course, we look at the psychological and physiological benefits to slowing down and practicing this simple form of meditation. You will learn a 1-2-3 approach to using the process, as well as many other ways you can introduce mindfulness into your daily routine. Discover how to slip mindfulness into your busy day and the benefits it can bring to your personal and business relationships.
20 minutes