Leading A Diverse Workforce
Our Diverse Workforce
Pew Research Center reported in 2016 that Americans are more racially and ethnically diverse than in the past. Today, work forces and workplaces are so diverse in race, gender, ethnicity, language, disability and veteran status, nationality, and religion. In addition, four generations are now working side-by-side in the workplace for the first time in the history.
The Opportunity in Diversity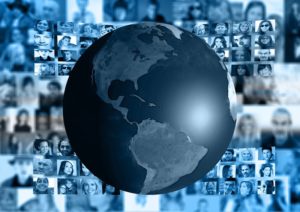 Organizations can benefit from diversity of thought, better solutions, and creativity from a diverse and multi-generational workforce. All have unique experiences and attributes that influence attitudes towards performance and behaviors. As a leader, managing a diverse workforce can be challenging – so can maximizing and capitalizing on workplace diversity.
Many leaders are aware that managing diversity is a key component of effective people leadership skills in the workplace. Unfortunately, given the many dimensions of this diversity, there is no easy and single recipe to follow. Strong leadership depends on leader's skills, ability to understand the best for their team and dynamics of the workplace.
Strategies for Leading a Diverse Workforce
Self-awareness and emotional intelligence- in terms of understanding your own culture, identity, biases, prejudices and stereotypes. It is stated that leader's self-awareness is key to developing a safe, fair workplace for all dimensions of diversity.
Recognize differences-physical, generational, cultural, or even personas. Acknowledge differences AND similarities as a value. Employees with limited physical ability might request not to deliver meals to patients' rooms, rather requesting to be stationed at nutrition or kitchen area.
Equity vs. Equality-fair, just and equal. Equity is understanding where people are coming from and provide options for the success of individual, also for the team. On the other hand, equality is acting uniformly.
Golden Rule vs. Platinum Rule: treat others as you want to be treated is the Golden Rule and a well-known practice. While managing diverse workforce, leaders should use the Platinum Rule, which states: "treat others as they want to be treated." The rationale behind this is moving the frame of reference from leader's default view ("our way is the best way") to a diversity-sensitive perspective ("let's take the best of a variety of ways").
Engage and be inclusive: Building positive relationship with the team is important, also vitally important is seeking advice, consulting and coaching as needed. When a workplace issue is identified, engage with individual employee(s), include the individual in the discussion, address the issue with courage, and discuss with empathy and respect to find possible options. For instance, foreign-born employees in the workplace prefer to speak their native languages, while it is a challenge for a native English language speaker. Engage the conversation with all parties and find options of making team's charter and ground rules.
Photo Credit: The Second Line Education Blog
Sources:
Read More Equity & Inclusion Posts: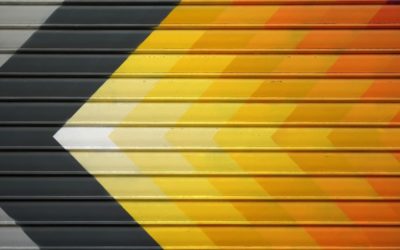 Is our culture more negative than it has ever been? If you have watched the news or been on social media in the last few years, it seems that some people have been emboldened to say and do disrespectful things to others based on their race, religion, sexual...