New Leader Onboarding to the Rescue!
 Cathy Jo Smith is a new supervisor in Access Services. While new to Fairview, Cathy Jo is not new to leadership, having served as a leader prior to her move to Minnesota to join Fairview. Even as an experienced leader it can be daunting joining an organization as large as Fairview. That is where the Fairview New Leader Onboarding program comes in. Cathy Jo recently completed the program and is eager to share her experience:
Starting a new job can be a bit unnerving. For me, starting this new leadership role made me even more nervous. I was confident I could do the job and exceed expectations, but I also knew I had a lot to learn about my new team and a new organization. I'm so thankful OD&L already had my back!
The New Leader Onboarding sessions are insightful and fun! Each session starts with an ice breaker that requires people to put down laptops and actually interact with others. Activities moved people around, which kept it interesting and helped to facilitate a little networking too! There was always a variety. We put puzzles together to learn about communication. We were grouped according to birth order to learn about trust and team building. I looked forward to each session just to see I would be learning next. These activities also gave me great ideas of things to take back to my team.
Another fabulous feature was the presentation by senior leaders. Each session included the leaders talking with us about their personal lives, career passions, and career journey. They also take time for questions from our group.
The most helpful feature to me, though, was the content of each session. As a new leader (and new to Fairview), there is so much to navigate. These sessions gave me useful content on leading, team development, engagement, managing performance and understanding the business of healthcare. I started my new role near the end of 2016, just in time for annual performance reviews. Thankfully, the session in January, 2017, "Managing Performance," was just what I needed. Carolyn Jacobson, our Chief HR Officer, spoke on the impact of leadership support, taking risks, being intentional and understanding work life balance. Beth Seurer, HR strategist, followed with a discussion on assessment of goals, development, and motivation. The entire session was encouraging, providing me with relevant tools to get my team's annual reviews done well.
As I reflect back on my first year here at Fairview, I can honestly say that these sessions provided me with the invaluable support and tools I needed to be successful. The senior leaders and session facilitators were inspiring, reminding us often of the importance of our role. Speakers and other staff gave me a genuine warm welcome to Fairview. It really helped me to connect with the organization. It was also a great opportunity to meet new people, step away, and re-focus. I only regret that there are not more of those sessions.
Read More Leadership Posts: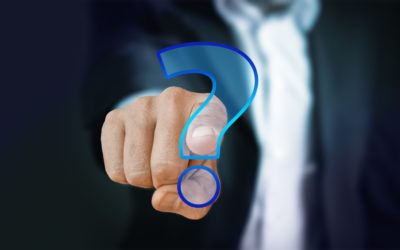 As a leader, do you wonder why the changes you are implementing aren't embraced by your team? Or do you sometimes get overwhelmed by the tasks you are doing and have a difficult time finding your way into the work you know is important? The answer could be a lack of...