Nurses to Know with Sonja Haynes
Sonja Hayes is one of the Charge Nurses on the UMMC Behavioral Unit 3C West.
Sonja has spent her entire nursing career at Fairview. She started in 1989 working with medical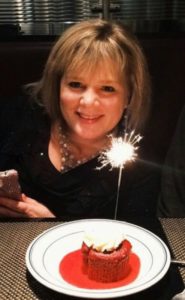 infectious diseases and at that time they would do procedures in the room. In 1996, she continued working with infectious diseases and also started working on 30 North in the Eating Disorders Program.  After being in the behavioral float pool for four years, she heard about the new behavioral unit being opened. Because she has always gravitated towards working with kids, she decided to help bring this unit to life. She knew it would be a great program.  Sonja loves the energy and hope in the adolescents she works with. She appreciates being able to use her skills to help them all grow and change. As they make progress, the family does too and there is healing on the unit.
About the Unit
3C West provides adolescent sub-acute crisis and stabilization services. The unit opened in 2004 after the behavioral staff and Fairview realized the need for these services.
It is a unique program that provides adolescents a safe and supportive place to quickly resolve their current crisis. This intensive program lasts 5 – 7 days. The work is goal focused on what the adolescent needs to learn and do. The family has goals and assignments as well and receives the support they need.
As one of the Charge Nurses on 3C, Sonya sees her role as being the glue of the unit. There is one nurse per shift with up to 14 teenage patients. She coordinates meetings and helps the providers and therapists.  She answers a lot of questions and supports the family. She takes pride in helping the unit run smoothly.
The best part of her job is the opportunity to work with the kids. She is a listening ear, helps them have a voice, and advocates for them and their healing. The most challenging part of the job is that nothing is black and white. In other medical areas, there is a clear process. In behavioral, there is always something different, something new. It is a challenge and it is great to be able to provide this special care.
What she wants us to know about working in Behavioral Health
"We have extensive services that a lot of people, including employees, don't know about. We want you to be informed about what is available. 3C West serves 13-18 year olds – anyone in high school and they help families get the resources they need."
For more information on the services provided visit https://www.fairview.org/overarching-care/behavioral-health-services.
Read More People 2 Know Posts: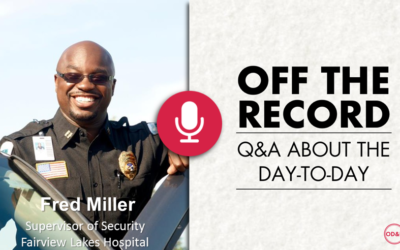 With a smile on his face and a purpose in his stride, Fred Miller serves as the Supervisor of Security Services at Lakes Hospital. The safety of our patients and staff is not the only thing Fred is passionate about. Developing his team and inspiring each officer to be...