Immediate impact, endless possibilities.
What is Insights?
Insights is a powerful and interactive tool that improves communication, decision-making and performance to achieve team and organizational goals.
Insights helps individuals know and understand themselves and others better; this awareness drives connection, optimizes the benefit of differences and drives individual and team performance.

Insights provides a common language and understanding that we can use when communicating with colleagues across the system, no matter their discipline.
Since we began using Insights in 2002, more than 3,500 employees completed an evaluator and use their profiles and their learnings to adapt and connect with others.
INSIGHTS DISCOVERY SESSIONS
Insights begins with a foundation session, called Insights Discovery, an inspiring and engaging personal and team development experience that provides participants with a common language and a memorable framework for understanding self and others.
Insights Discovery consists of two main components:
Insights Discovery Profile:

Participants complete a short online evaluator. Responses to the evaluator are measured to create a personality profile, which identifies individual preferences, strengths and areas for development.

Insights Discovery Session:

A two-hour introductory session where participants learn the foundation of the Insights model, discover personal preferences and develop strategies for adapting to others.
Insights Transformational Leadership Session:

Being an effective leader begins with self-awareness. In this leadership session you'll:

Learn about your leadership style based on your personal preferences of the Insights color energies and how your unique composition of preferences impacts how you lead.

Discover Insights 8 dimensions of leadership and the strengths and challenges of each dimension while considering the dimensions you're most and least effective in.

Learn about transformational leadership and gain skills and understanding around leading effectively at the individual, team and organizational level.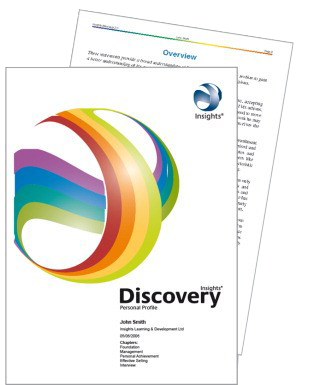 INSIGHTS DISCOVERY PROFILE
The Insights Discovery Profile is a powerful tool to increase self-awareness and interpersonal effectiveness. The profile is a comprehensive personal development tool, providing an in-depth insight into each individual in a positive, user-friendly and engaging resource.
Two profile options are offered to employees: Basic Profile ($75) and Transformational Leadership Profile ($65).
**Basic Profile: $75
Recommended for Individual Contributors, Managers and Supervisors.
**Transformational Leadership Profile: $65 – Must have previously purchased the Basic Profile.
Recommended for Director level and above.
2022 OPEN ENROLLMENT SESSIONS
Insights Discovery
Open enrollment sessions are a great opportunity for individuals to attend for personal development and for new team members to be introduced to Insights through these 2-hour discovery sessions.
Tuesday, November 15 – 10:00 – 12:00
Insights Transformational Leadership
Insights Transformational Leadership 2-hour sessions will introduce an additional profile to help leaders gain self-awareness to become effective leaders.  Participants must have attended an Insights Discovery session within the last 5 years and have a current basic profile.
INSIGHTS FOLLOW UP SESSIONS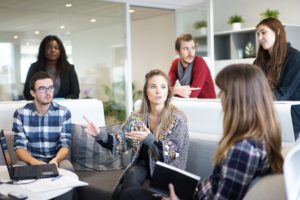 The learning doesn't stop at Discovery — teams are encouraged to deepen their learning of Insights through a variety of follow up sessions and resources, designed to meet a range of organizational needs.
Insights Follow Up Education

These one-hour sessions use Insights concepts to teach applicable skills on a variety of topics.

Insights Deep Dive

A facilitated conversation that allows team members to dig deep into topics that are meaningful to the team, through the lens of Insights.

Insights Follow Up Resources

Tools and resources that leaders and teams can use to embed the learning into their day-to-day work.
ARE YOU READY TO TAKE YOUR SKILLS TO THE NEXT LEVEL?  
ENROLL YOUR TEAM OR A TEAM MEMBER FOR A SESSION TODAY!