A DIY Approach to Leader & Team Development
What is Leader As Teacher (LAT)?
The LAT approach embraces and reinforces the fact that some of our greatest assets, as an organization, are the skills and knowledge possessed by the leaders and our team members. LAT is grounded in the need and desire of leaders to directly develop the skills and knowledge of their teams. LAT lessons equip all leaders to personally lead the development of their direct-report team using pre-designed content, presentations, and resources.
All tools and resources have been created using adult-learning principles combined with strategies that can be applied immediately to assist you in developing and creating immediate actions.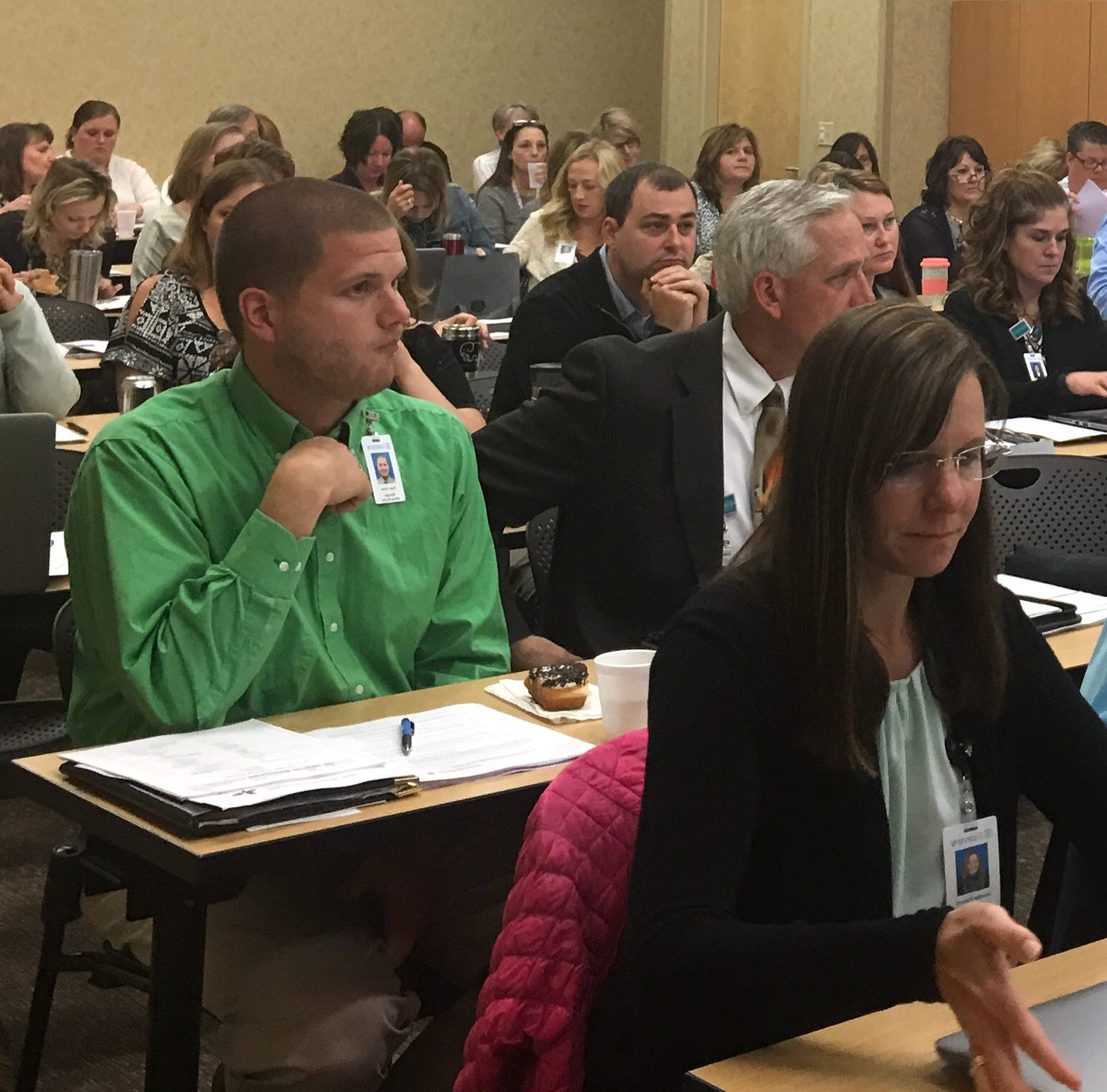 HOW DOES IT WORK?
Each LAT session provides content, resources and team-discussion on a specific topic.  These topics have been curated based on the importance to all leadership roles as well as importance to fulfilling organizational strategies.  Here is how it works:
Lessons range in length from 45 minutes to 2 hours, but most are closer to 90 minutes. These lessons are meant to be delivered as a part of either a standard meeting, or as a dedicated gathering focused on development.
Each department/team leader is responsible for leading the session for their direct reports, utilizing the tools and resources provided and other resources as needed.

Need a little support or help in preparation?  Don't worry, we are just a phone call away.  Each leader will have a preparation call with an OD&L team member to review the resources and talk through the approach.
WHAT IS INCLUDED IN EACH LESSON?
While each LAT session is designed to look and feel a little different based on the topic, all sessions will include the following resources:
Topic Overview: Think of this as a summary for the event that you can share with your teams ahead of time. This can include pre-reading, a message of intent/importance, etc.
Topic Content: Each leader will receive a 'facilitator's guide' for the session that will include recommended talking points, activities, and discussion questions (say/do/ask), as well as support resources in the form of presentations or handouts.
Development Activity: These sessions are designed to engage your leaders in advancing and applying the concepts you present. Each lesson will have a minimum of one activity dedicated to aligning your team on the topic at hand.
Action Steps: These recommended steps help move you and the team from great idea to great action.
Resources: These can include articles, eLearning, case studies, videos, etc. used to support the content before or after the session.
HOW DO I GET STARTED?
The first thing you need to do is choose the LAT Lesson that best meets your leadership team's needs. Below, you'll see a list of available topics. Check back frequently as these topics will grow over time.
Complete the LAT request at the bottom of the page, and you will be contacted by a member of the OD&L team to discuss your needs, review the topics, and talk through the process of utilizing the lessons.
LAT: Building Trust
Trust is a vital part component of high employee engagement, retention and productivity. It is the foundation for organizational stability and success. In this session, leaders will discuss the behaviors that build trust and develop a plan to increase trust in their business unit.
Agenda:
Defining trust
Identifying trust in our teams
The qualities of trust
Evaluating our trust supporting behaviors
Action Plan
LAT: Adaptive Leadership
This lesson is designed to introduce leaders to the concept of adaptive leadership. Leaders will learn to identify the difference between technical challenges and adaptive challenges and develop skills in addressing challenges that are adaptive.
Agenda:
Defining Adaptive Leadership
Technical versus Adaptive Work
Adaptive Leadership Activities

Observe
Interpret
Intervene

Adaptive Leadership Challenges
Action Plan
LAT: Building Team Accountability
Apply best practices of accountability to the way we lead, to hold ourselves and our team members accountable. Norm on what accountability means for our teams and develop an action plan that builds trust and creates sustained accountability.
Agenda:
Accountability Overview
Accountability Assessment
Building Accountability
Action Plan
Are you ready to take the next exciting step in developing your team?  Request a lesson below and a member of the OD&L team will be in touch in the next 2-3 days.