Sign up today for a team development session!
Our Team Development Sessions are designed to engage learners while providing practical and actionable tips that will increase team effectiveness and develop team members, both personally and professionally. These 50-minute classes are delivered 'off-the-shelf" by a Training Consultant from the Organizational Development & Learning team.
Caring Conversations Series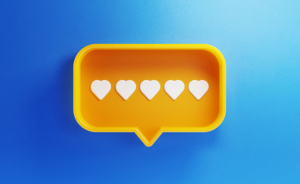 Audience
All team members
Description
This two-part webinar series will help you learn how to communicate effectively with your colleagues with compassion in everyday challenging situations. Learn how to start a conversation, share your perspective with clarity, create a safe environment for feedback, and respond to feedback.
Format and Expectations 
This is a two-part virtual instructor-led webinar program. Both webinar sessions will include breakout groups where you will have the opportunity to practice Caring Conversation skills. Come prepared to learn, engage, and interact!
---
Caring Conversations Part 1
Objectives
Describe how the caring conversations model supports Fairview's Respect for People commitments to honor relationships, create an exceptional experience, and communicate intentionally with patients and colleagues
Identify the types of situations that require caring conversation skills
Use the SBI Model (situation, behavior, impact) and apply it to high and low-stake workplace conversations.
---
Caring Conversations Part 2
Objectives
Use the Caring Conversation Model and apply it to high and low-stake workplace conversations.

Create a safe space, time, and place for colleagues when holding a caring conversation.

Compare how preconceived perceptions, roles, and emotions affect can both participants in a caring conversation.

Discover how self-awareness and openness impact how feedback is received.

Identify strategies for follow-up actions or behavioral changes after a successful caring conversation.
Building Cultural Intelligence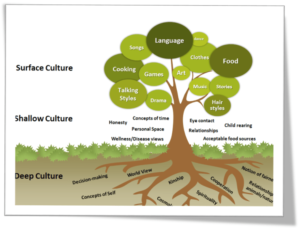 Audience
All team members
Description
Cultural intelligence is a skill that can enhance an individual's capability to move fluidly and work successfully with different customs and cultures. Through this highly interactive and relational experience, teams will gain a greater understanding of their role in diverse situations and will learn how to develop tools for establishing and maintaining stronger relationships to promote professional success.
Key Learning Points
Gain an understanding to define cultural intelligence, what culture is and how it functions in our lives
Heighten cross-culture awareness and celebrate cross-cultural knowledge awareness
Identify the 3 Dimensions related to Human Behaviors
Adapt to grow and gain cultural competence through the Wheel of Cultural Intelligence
Development Conversations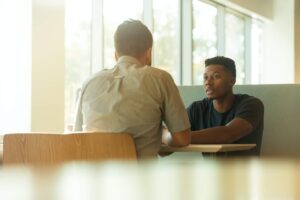 Audience
Leaders with direct reports
Description
What if you could easily and frequently engage in development conversations with your team members without sacrificing everything else that must be done?
This webinar will focus on helping you build the knowledge and skillset to equip you as a leader in supporting the development of your team members. You will learn about development and practical strategies for keeping the topic of growth alive with your team members through meaningful and in-the-moment development conversations, embedded into everyday interactions.
What if we told you it was possible for development to be integrated into the work that needs to get done as opposed to being a series of overwhelming tasks that have to check off a list?
Successfully Leading Change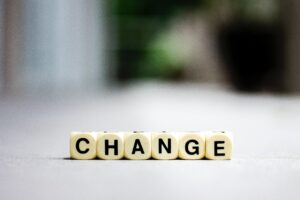 Audience
Leaders with direct reports
Description
We experience change every day. As leaders, it's our responsibility to help our teams adapt to change. In this session, you will have the opportunity to use two tools to help you plan, prepare, and lead your team through a change. This session will work best if you bring an upcoming change your team will be experiencing so that you can work through the webinar.
Understanding Implicit Bias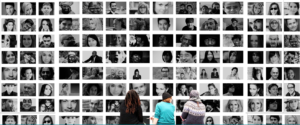 Audience
All team members
Description 
This 50-minute session will help learners see how implicit bias and microaggressions impact our patients, our customers, and each other. Through clear definitions, a thorough explanation of how implicit biases are formed, and cause-and-effect case studies, learners will leave this session with an awareness of their own implicit biases, as well as how these biases may be expressed as micro-messages. This session will provide guidance for participants as they work to determine what their individual implicit biases are, how they are formed, and how they can address them.
Key Learning Points:
All of us have implicit biases that are expressed in our daily lives, often without us noticing.
These biases are formed unconsciously, influenced by many factors, including our experiences, our environment, and our sense of self.
Microaggressions that are a result of implicit bias can negatively impact our patients and each other, often leading to poor health outcomes and loss of employee engagement.
Awareness is the first step to addressing implicit bias.
Are you ready to take your team's skills to the next level?  
Request a Team Development Session today!