Preventing Empathic Distress
Why All the Hype about Compassion?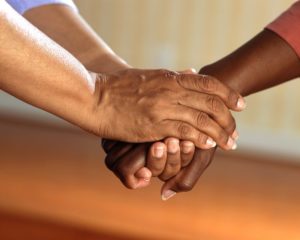 It is well documented that those of us who work in healthcare are prone to high levels of stress, one form of which has been called "compassion fatigue." That is a misnomer for a stress reaction more accurately called "empathic distress" that can develop as we witness others' suffering.
Outcomes of Empathic Distress
anger
apathy
irritability
sarcasm
fatigue
indifference
alienation
cynicism
withdrawal from family and friends
poor judgment
compromised performance
Empathic distress is ugly – and it's much easier to prevent than it is to resolve!
Protecting Health Care Professionals from Empathic Distress
It turns out that the trick to preventing what is better known as "empathic distress" is knowing the difference between empathy and compassion – and intentionally developing an ever-greater capacity for compassion.
In the presence of another's suffering (physical, emotional, mental), empathy allows us to understand, to tune into the experience of that person, to appreciate the concerns or fear or pain arising from their experience.
Empathy is a gateway to compassion. Achieving empathy allows us to sense what it's like to walk in another's shoes – but if I don't get back out of those shoes, I get stuck in empathy and experience the other's suffering personally.
Compassion requires recognizing that the suffering I witness is not mine. It entails my desire and action to respond to that suffering, to contribute to the welfare of the suffering other – a natural human response to pain.
Social neuroscience even demonstrates distinct neural pathways for empathy and compassion. Researchers Singer and Klimecki depict the contrast between empathic distress and compassion like this:
The Bottom Line?
Genuine compassion:
allows us to be in the presence of suffering without being overwhelmed
creates a sense of satisfaction
enhances resilience and wellbeing
The recipients of our compassion benefit, of course. What we may fail to realize is that we do, too!
See Joan Halifax' G.R.A.C.E model that supports professional caregivers to avoid empathic distress at http://www.huffingtonpost.com/roshi-joan-halifax/compassion-_b_1885877.html
Written by Judy Connolly, a chaplain at M Health whose work focuses on supporting resiliency and wellbeing for employees and providers.
Read More Wellbeing Posts: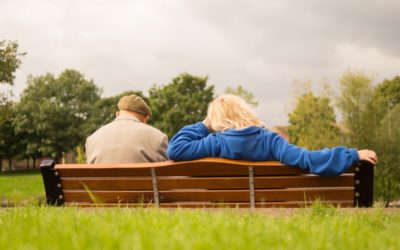 Learn about a new benefit to our employees and community that supports caregivers with resources and support. This benefit assists any legacy Fairview or Ebenezer employee, whether you're helping a senior now or just starting to worry about when that time will come....