Shadowing for Knowledge and Engagement
Are you curious about other areas of the organization or other roles? Do you want to see other leadership styles in action? Consider shadowing someone in that area or role. When you shadow someone, you follow them during a day or part of a day in order to learn what their work is and the meaning behind the work. They are able to share with you the successes and challenges of their role.
Before you decide to shadow, identify your goals. Appropriate goals for shadowing are to:
Observe a leadership style different from yours
Learn more about areas or roles that interact with you or your department
Get a broader view of the organization
Add depth to your understanding of your job
Gather information that would be helpful for your team
Find out if a role or area of the organization would be a good career fit
If shadowing is right for you, narrow down the area of the organization and the role that will be most helpful. Talk with your leader or coworkers to identify someone who will be a good fit. Reach out to the person and let them know your goal for shadowing.  If they agree, make sure you shadow during a time when the other person has activities that are key to achieving their goals and of are interest to you. It is often helpful to shadow when they are interacting with other areas of the organization. You can shadow for any length of time – even a couple of hours.
During the shadowing experience, listen to understand, ask questions about the role and how the work connects to our strategic priorities. The person you are shadowing will provide a lot of information, so take notes.  And, have fun!
After your shadowing experience:
Thank the person you shadowed and share what you have learned and what you most appreciated about how they do their work
Identify what you will take away from the experience and how you will integrate that into your work and your career
Report back to your leader and team about your learnings and how they can assist you and your team in being even more effective
If you decide that shadowing is right for you, take action now. You won't regret it!
Read More Leadership Posts: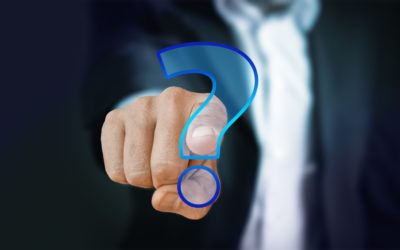 As a leader, do you wonder why the changes you are implementing aren't embraced by your team? Or do you sometimes get overwhelmed by the tasks you are doing and have a difficult time finding your way into the work you know is important? The answer could be a lack of...