Take PRIDE in LGBT Health & Wellness
June is LGBT (lesbian, gay, bisexual and transgender) PRIDE month nationwide, a perfect time to celebrate and raise awareness of our LGBT population.
What is PRIDE all about anyway?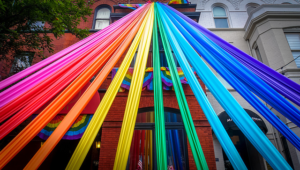 LGBT PRIDE month is celebrated annually to honor the 1969 Stonewall riots in Manhattan. The Stonewall riots were a tipping point during the Gay Liberation Movement in the United States, and symbolize community strength in action. Despite the progress the country has made on LGBT freedoms today, our LGBT community still struggles with challenges to health and wellness. The purpose of this post is to engage our community in LGBT well-being and highlight select resources to connect with.
Research suggests many LGBT people face disparity due to social stigma and discrimination. As a result, the LGBT group experiences higher rates of psychiatric distress, substance abuse, and suicide, among other negative outcomes such as obesity, social isolation, and risk for homelessness (Healthy People 2020). While not every LGBT individual may need or want help, it is important to recognize the opportunity for better health outcomes in general. The good news: our community has a wealth of resources to support LGBT individuals seeking improved health.
During this year's PRIDE month, take a moment to familiarize yourself with some great opportunities to support LGBT health and wellness including:
Volunteering for an LGBT-oriented organization
Getting involved with community initiatives
Becoming aware of what your neighborhood has to offer
Importantly, you can offer support by referring to a range of agencies and services valuable to the LGBT community. Some examples are:
Sexual health clinics
LGBT-friendly health care provider directories
Data-driven governmental health websites
Mental health resources
Other LGBT community organizations
Keep in mind; you don't have to be a treasure trove of knowledge to reach out. Sometimes, support is a simple warm smile and statement of solidarity!
The bottom line: in order to fully support our LGBT community, it is important to be aware of ongoing disparity and able to identify opportunities to support. This year, take PRIDE in being an ally by exploring and sharing the following toolbox of resources.
Additionally, make sure to visit us at our Pride Festival booth in Loring Park (Minneapolis) June 24-25 10:00 A.M. – 6:00 P.M. Last of all: Happy PRIDE!
LGBT Organizations  & Wellness Resources:
Author: Zach Taylor, MSN, RN, PHN
References:
Office of Disease Prevention & Health Promotion. (2014). Lesbian, Gay, Bisexual and Transgender Health [Healthy People 2020]. Retrieved from https://www.healthypeople.gov/2020/topics-objectives/topic/lesbian-gay-bisexual-and-transgender-health
Read More Equity & Inclusion Posts: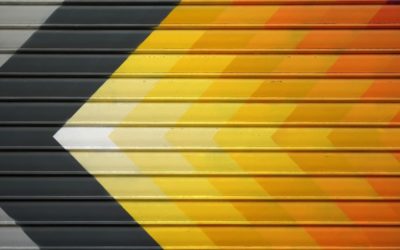 Is our culture more negative than it has ever been? If you have watched the news or been on social media in the last few years, it seems that some people have been emboldened to say and do disrespectful things to others based on their race, religion, sexual...