You Say Behavior, I Say Commitment!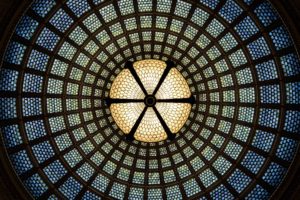 How many people do you meet in a lifetime? That all depends on your definition of "meet". If you define it as having an interaction (saying hello, smiling in passing, nodding at someone in line at Target, holding the door for a stranger) the estimate is as high as 80,000. If it is defined less broadly as exchanging names, the number can still be as high as 10,000. Of course there are many variables that will increase or decrease these numbers…like where you live, your occupation, etc. The point is, the number of people you will meet in a lifetime is enormous and every interaction has potential impact.
Create an Impact Through Our Commitments
Playwright Wilson Miznor once wrote, "Be nice to those you meet on the way up, because you will meet them on the way down." As a leader, those are powerful words to think about. In late 2017 our organization spent time exploring the organizational behaviors of both HealthEast and Fairview. These behaviors were thoroughly discussed, reworked and redefined. The behaviors were renamed Organizational Commitments to emphasize that everyone's commitment to these behaviors are critical to the success of the organization.
During 2018 Fairview will be rolling out the new Organizational Commitments. The Commitments fall into two categories:  Respect for People and Continuous Improvement. It will be your responsibility to socialize your teams to these new commitments so that they are a living part of our organization, not just words on paper.
Socializing these commitments begins with modeling them. As leaders it is important to recognize that every interaction we have with our patients, our teams, members of other teams or guests to our facilities is an opportunity to put these commitments into practice. As you interact with people ask yourself questions related to the commitments:
Does what I am saying or doing support creating an exceptional patient experience?
Am I listening to and valuing the perspective of others?
Is my communication clear?
Am I engaging and inspiring others?
Do I hold myself and others to standards?
Not every interaction will be perfect, but that is what the Commitments are all about. Everyone in the organization can focus on these commitments, ask themselves these questions and improve their interactions with those we serve.
As Fairview climbs the ladder toward being one of the top health care systems in the country, those 80,000 interactions with people cannot be viewed simply as a means to a financial end or cogs in a giant health care machine. That approach may work for a while, but without authenticity it will quickly catch up with us and, as Miznor said, we will meet those same people on the way down!
Commit to personifying the Organizational Commitments and supporting your team in living them as well. With a focus on these commitments our organization will soar! Watch for the Fairview Commitments coming to an in-box near you in early 2018.
Read More Leadership Posts: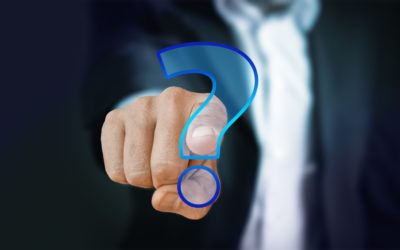 As a leader, do you wonder why the changes you are implementing aren't embraced by your team? Or do you sometimes get overwhelmed by the tasks you are doing and have a difficult time finding your way into the work you know is important? The answer could be a lack of...