Leadership Development at M Health Fairview
Focus on your professional development to enable greater engagement, adaptability, resiliency and innovation as you lead your team at M Health Fairview.  
Leadership Development at M Health Fairview is made up of an ecosystem of experiences, relationships and learnings that allow for the growth and development of every individual. 
A thriving ecosystem is one in which all members of the system contribute to the vitality and sustainability of the larger system.  
Organizational Development and Learning is here to support you as you create your personal ecosystem of professional development. This ecosystem follows the 70/20/10 model of development with 70% of a person's development occurring directly within their work environment, 20% from professional relationships and 10% from formal development offerings. 
Our offerings will take leaders from Purpose to Ownership to Mastery, as you evolve your skills using the 70/20/10 model.  
Leadership Level Up Series
Looking to take your leadership skills to the next level?
The Leadership Level Up series gives M Health Fairview leaders the opportunity to create their own development path.
Courses are on-demand and self-paced, allowing you to choose topics focused on the leadership skills YOU want to develop. 
Each course includes:
An online module with video that should take about 10-15 minutes to complete

A reflection and action guide that helps you incorporate what you've learned into your everyday work at M Health Fairview
Leadership Level Up: Focus on WHY
In this course you'll learn why a common purpose is important for successful teams. You will also learn how to create a WHY for your team.
You'll learn how great leaders INSPIRE action by articulating the WHY – the purpose or belief behind what their teams do every day.
Leadership Level Up: Leader vs. Manager
In this course, you'll learn the behavior shift necessary to go from "manager" to "leader" and what it means to be a leader versus a manager. You will watch a short video and complete two exercises to help you put what you learned into the context of your own work. 
Leadership Level Up: Connect to Create Team Effectiveness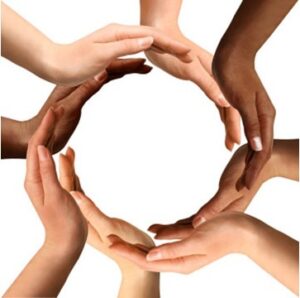 Learn how strong social connections help teams work more effectively and how you can encourage your team to connect with each other.
You will complete an activity to analyze your own working relationships and create a plan to help your team build connections.
Leadership On-Demand Learning
These Leadership courses are available on our website 24/7, providing an opportunity for you to learn and develop at your pace.  
ADDITIONAL LEADERSHIP DEVELOPMENT OPPORTUNITIES